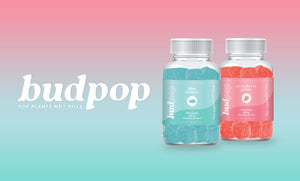 Natural CBD Products
Welcome to BudPop, we're obessed with creating the best Hemp Products
✅ Federally Legal CBD Hemp
What makes BudPop CBD Great?
We take pride in creating the best CBD products across the nation. Our CBD is Non-GMO, contains less than 0.03% THC, Lab Tested, Highest Quality, and Made in the Usa.
Don't take our word for it
★★★★★

I'm so happy I discovered BudPop Gummies. They helped me so much!!
★★★★★

Was not sure how the relief cream would be, usually not a fan of creams but can easily say they are my new favorite go-to.
★★★★★

Really enjoyed the relief cream, it smelled good and did the job.
★★★★★

GREAT PRODUCT. GREAT SERVICE. MY NEW GO TO!